Add a header to begin generating the table of contents
Best-in-class Hydrocarbon Extractors
"This system is truly built by extractors for extractors."

– Bo Johnson, Director of Business Development 
Extraction operations vary in many ways, from location to preferred extraction method. But even within one type of extraction, there are many variables. From operation scale and batch size to available footprint for equipment, one size does not fit all.  
With the PX Series of Hydrocarbon Cannabis Extractors, Precision Extraction set out to design an extractor for every scale of operation while holding each to the same high standards. With a team of six, including engineers who are also extractors, Precision Extraction utilized feedback from operators and real-world data to create the PXs.   
Detail-Focused Design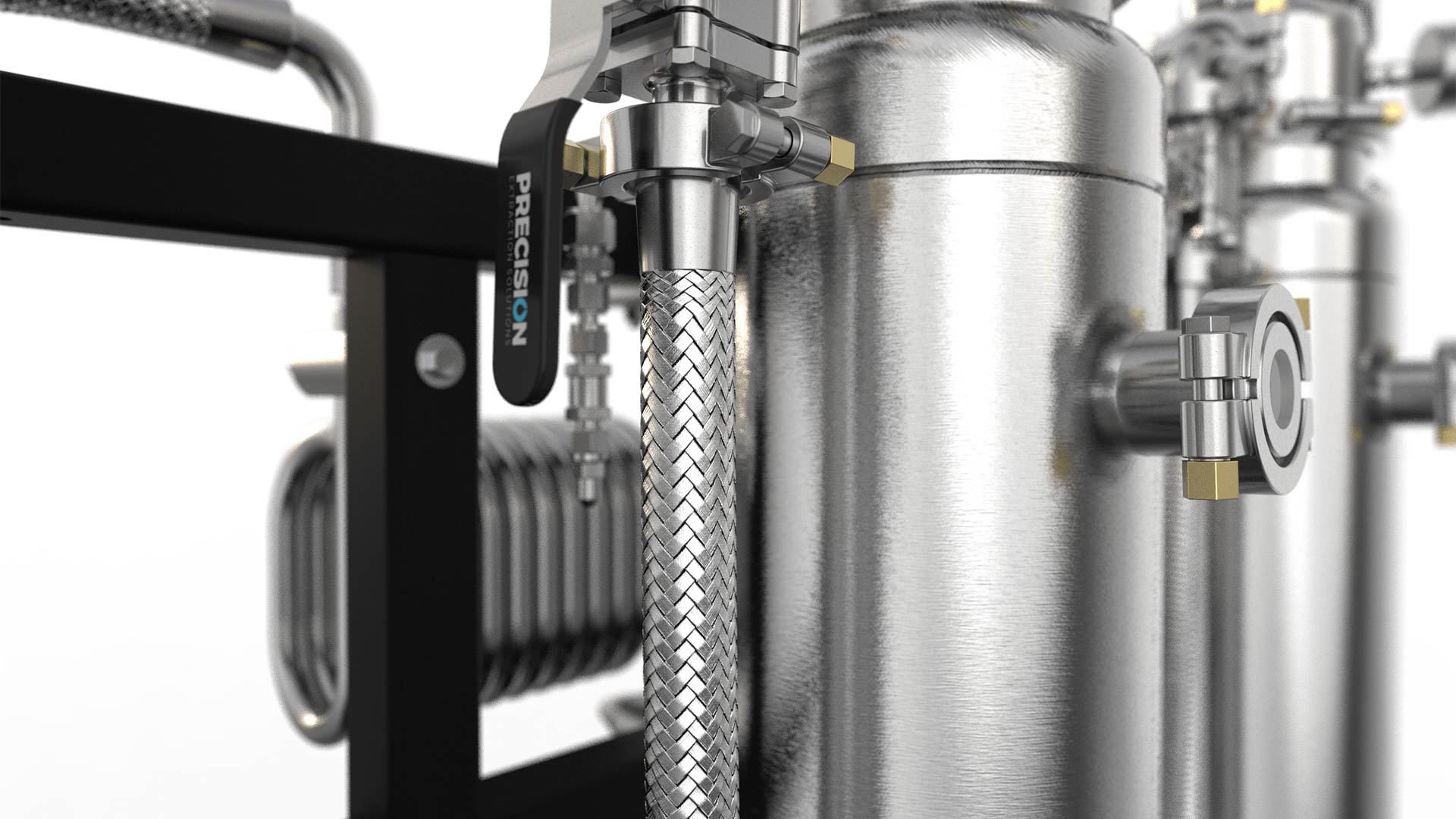 The PX5, PX10, and PX30 are all designed with safety, aesthetics, cost, and ease of use in mind. They're passive by design due to heat exchangers paired with an external chiller. This shortens processing and recovery times by utilizing temperature differences to move solvent rapidly through the closed-loop system, eliminating the need for a C1D1 rated compressor, ultimately saving time and money. 
Inline Color Remediation Columns (CRC) remove color contaminates from the end product, saving users from purchasing what is traditionally a separate piece of equipment. Additionally, "a fully customizable CRC with a built-in stack of sintered disks, allow[s] you to try different blends of medias [to] work on different problems, whether it be color remediation, pesticides, metals…" explains Bo Johnson, Director of Business Development.  
From dual-collection sight glasses for optimal process monitoring to easy-to-use, two-bolt compliant tri-clamp service connections, each component is carefully considered. Moreover, the linear design makes the PX easy to operate and clean.  
Operator Ergonomics in Mind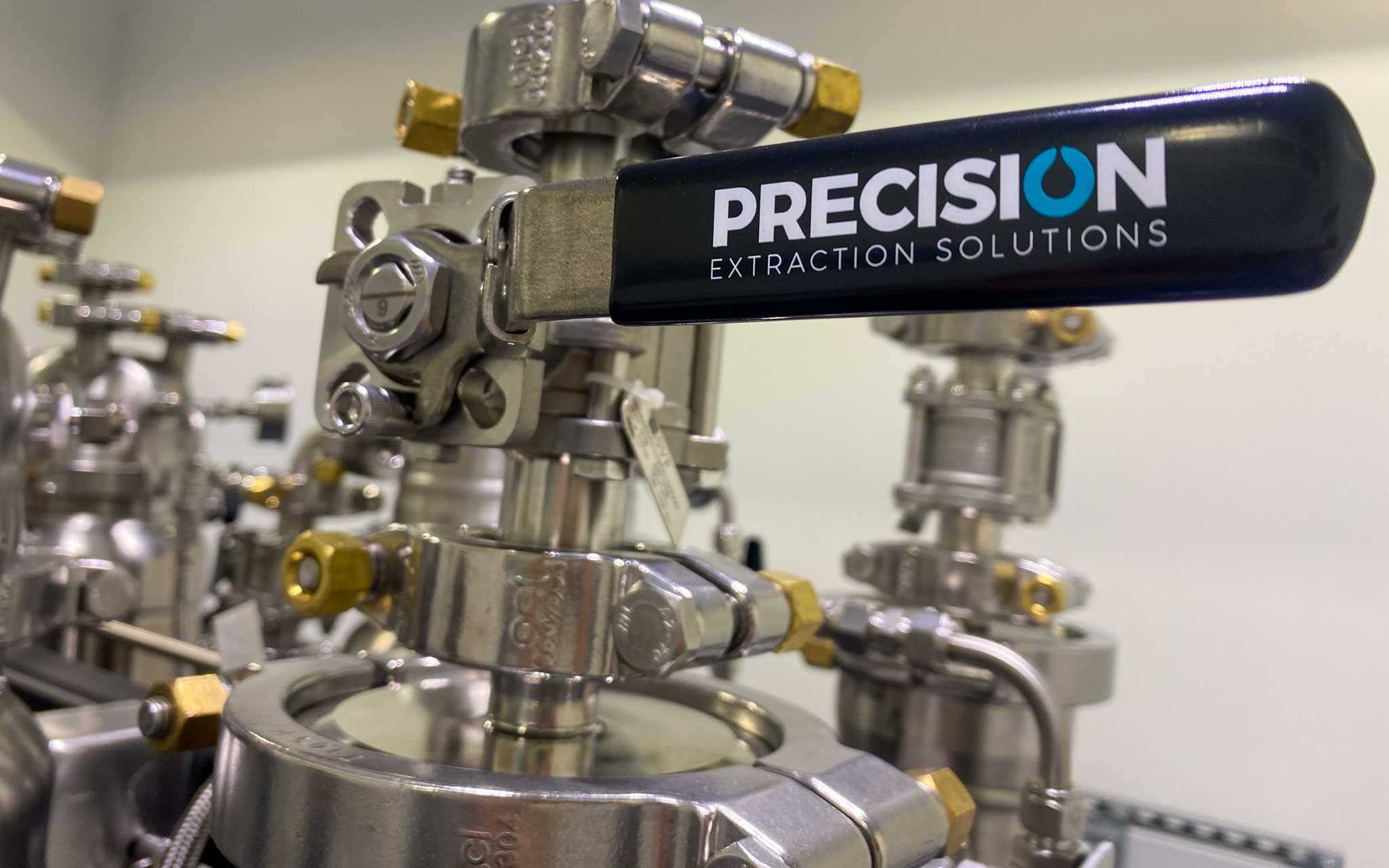 As cannabis extractors themselves, the Precision team always had operator ease in mind. "This system is built by extractors for extractors trying to develop the most ergonomic and simple process on the market," said Bo Johnson. The entire PX Series is designed to be operated by one person for efficiency. Dual-collection sight glasses allow for optimal process monitoring. The movement of tasks for the operators was a key consideration for the design, ensuring that operators could easily run batches back-to-back for maximum efficiency.  
Creating the PX30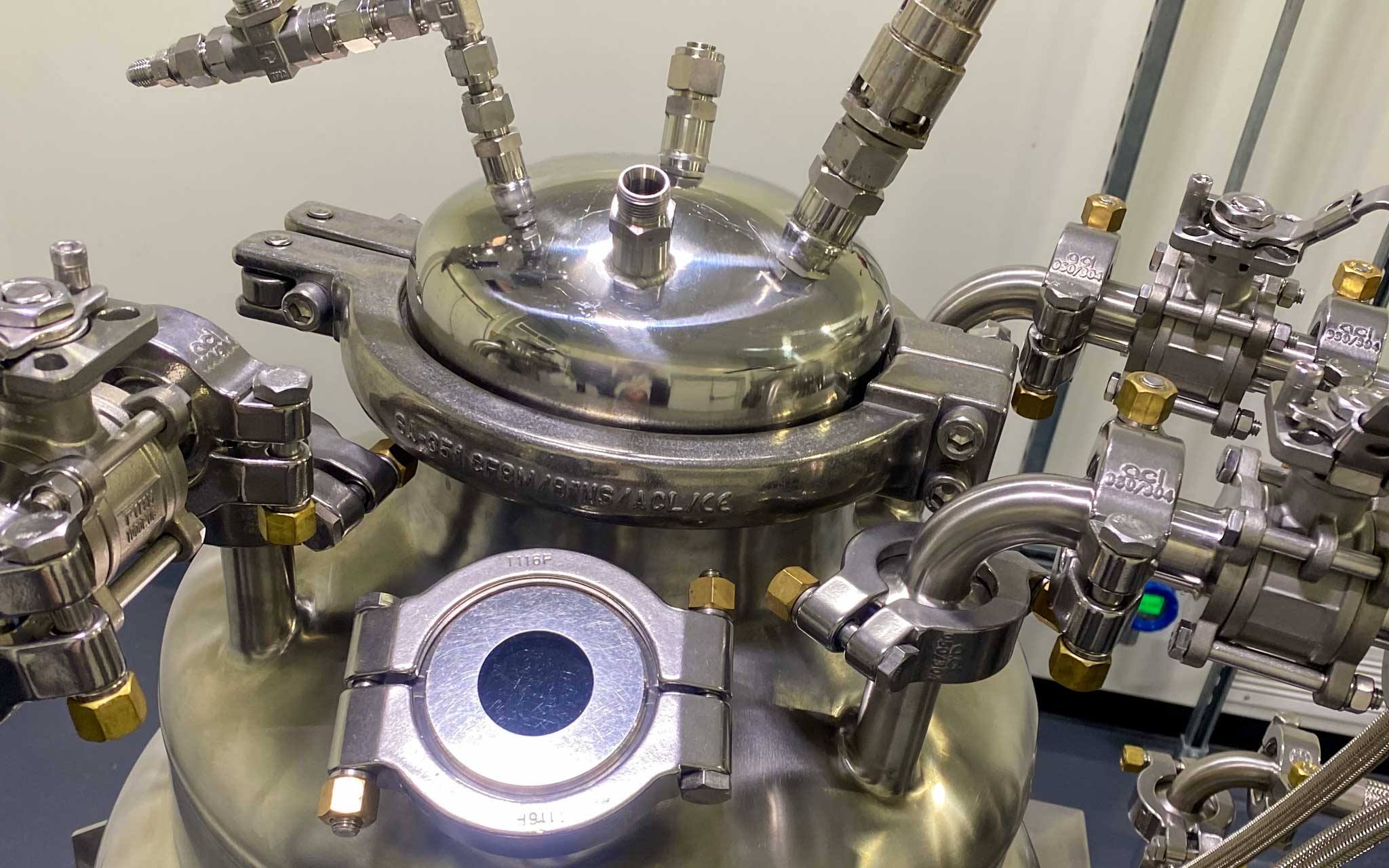 After the success of PX5 & PX10, Precision Engineers wanted to utilize "knowledge of success and failures past while using as many already existing components as possible" to build an extractor with more solvent capacity, reports Chris Rodgers, Lead Mechanical Designer at Precision Extraction. Fueled by copious amounts of Mountain Dew and Funions, they worked to expand the PX. As Chris says, "safety, aesthetics, cost, and ease of use" were top of mind when designing.   
The biggest design challenges for the PX30 were space and solvent capacity. To create a fully expanded, truly commercial PX, the team wanted a 30 lb capacity with a batch time of 60 minutes. For comparison, the PX5 can process up to 5 lb in 30 minutes and the PX10 10 lb per hour. Ultimately, the team succeeded; the PX30 can process up to 30 lb in one hour. Plus, with massive solvent volume, the PX30 needs to be refilled less often, saving time without compromising throughput capacity. 
Testing & Certifications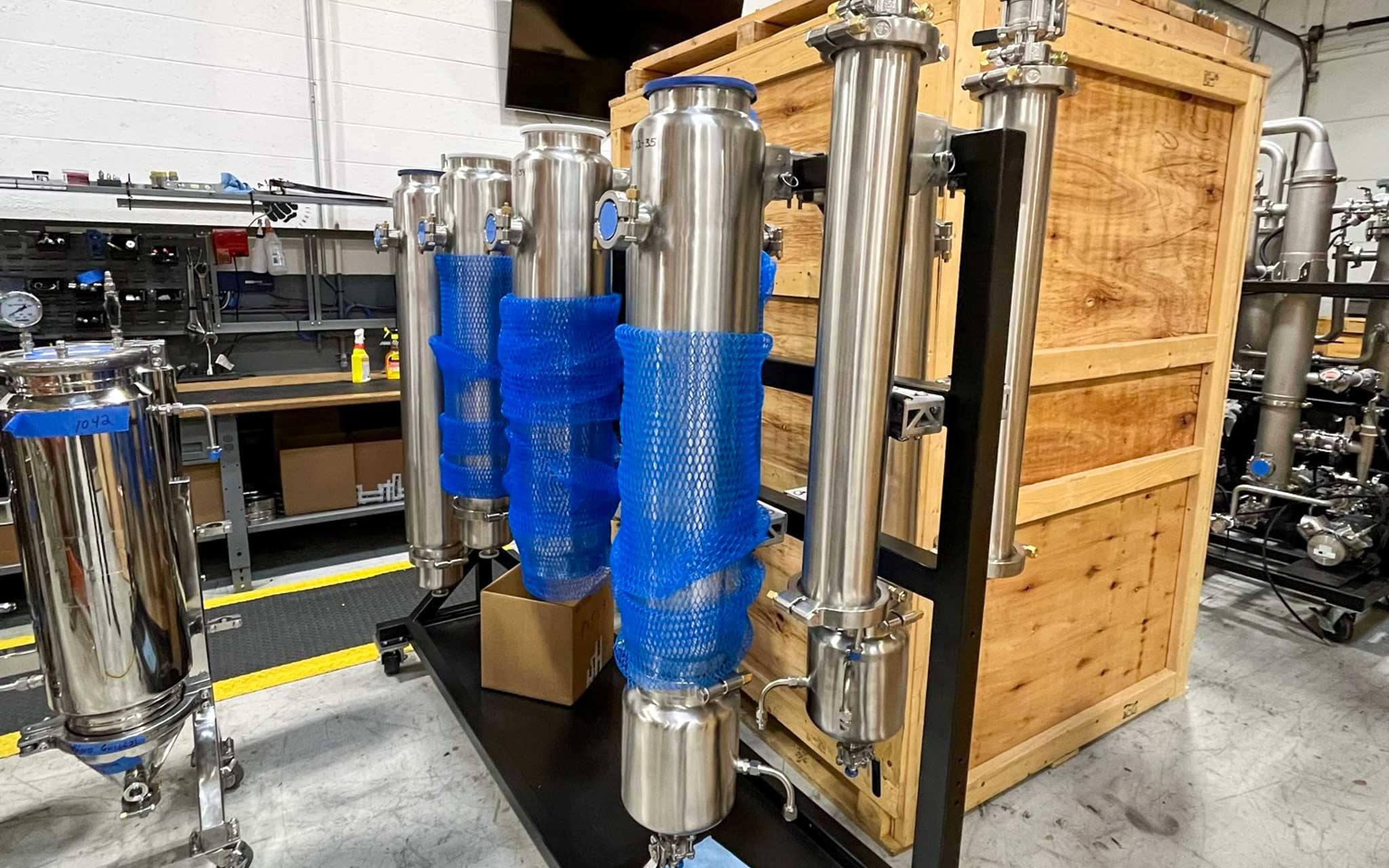 "Each version of the PX Series undergoes rigorous torture testing utilizing temperatures and pressures at both ends of extremes. The system is run both in house and in partner facilities for torture and real-world validation."

– Chris Rodgers, Lead Mechanical Designer 
The entire PX Series is certified to 3-A sanitary standards, Current Good Manufacturing Practices, national and local fire code, Class I, Division 1, Pressure Safety Inspection ("PSI"), and Engineer Peer Reviewed by PSI ensuring safety and compliance in all 50 states. Both the PX5 and PX10 meet the requirements of the IFC and NFPA 1 for use in the US and Canada. 
This litany of certifications is the result of focused design and engineering. Safety, operator comfort, and user feedback is meticulously considered to create equipment that you can feel confident investing in.  
Size & Scale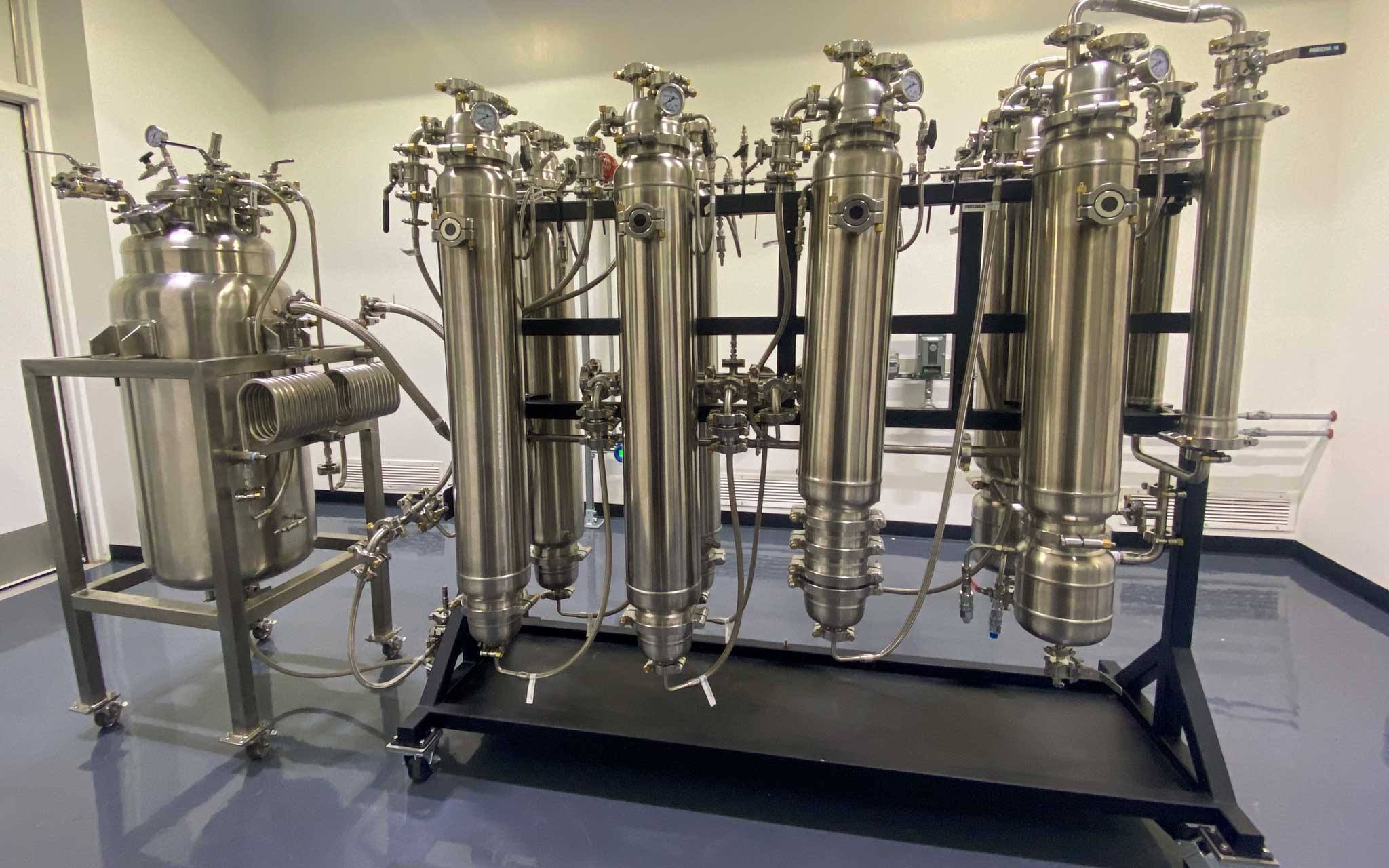 While the certifications and design considerations for the entire PX Series focus on operator ergonomics and efficiency, the scale of each is tailored to fit a different size operation. For small batches, the PX5 enables precise control and a smaller footprint. With twice the capacity, the PX10 can run either a 5 lb or 10 lb batch. But what about operations starting small and scaling up?  
"One of the goals for the line was to be able to create a facility that's truly scalable, to create a process that could be duplicated over and over again anywhere across the country or anywhere around the world."

– Bo Johnson, Director of Business Development 
"A lot of municipalities aren't allowing active recovery pumps anymore, so we wanted to move to this passive design to create a truly scalable product that can compete with the times and throughputs of active systems," explains Bo Johnson. 
Chris sums this up: "from the start, we planned to have expandable designs." Modular design of the PX5 & PX10 enable growth. Within a week, a PX5 can become a PX10, so that your extraction capacity grows as your operation does.  
Your Perfect PX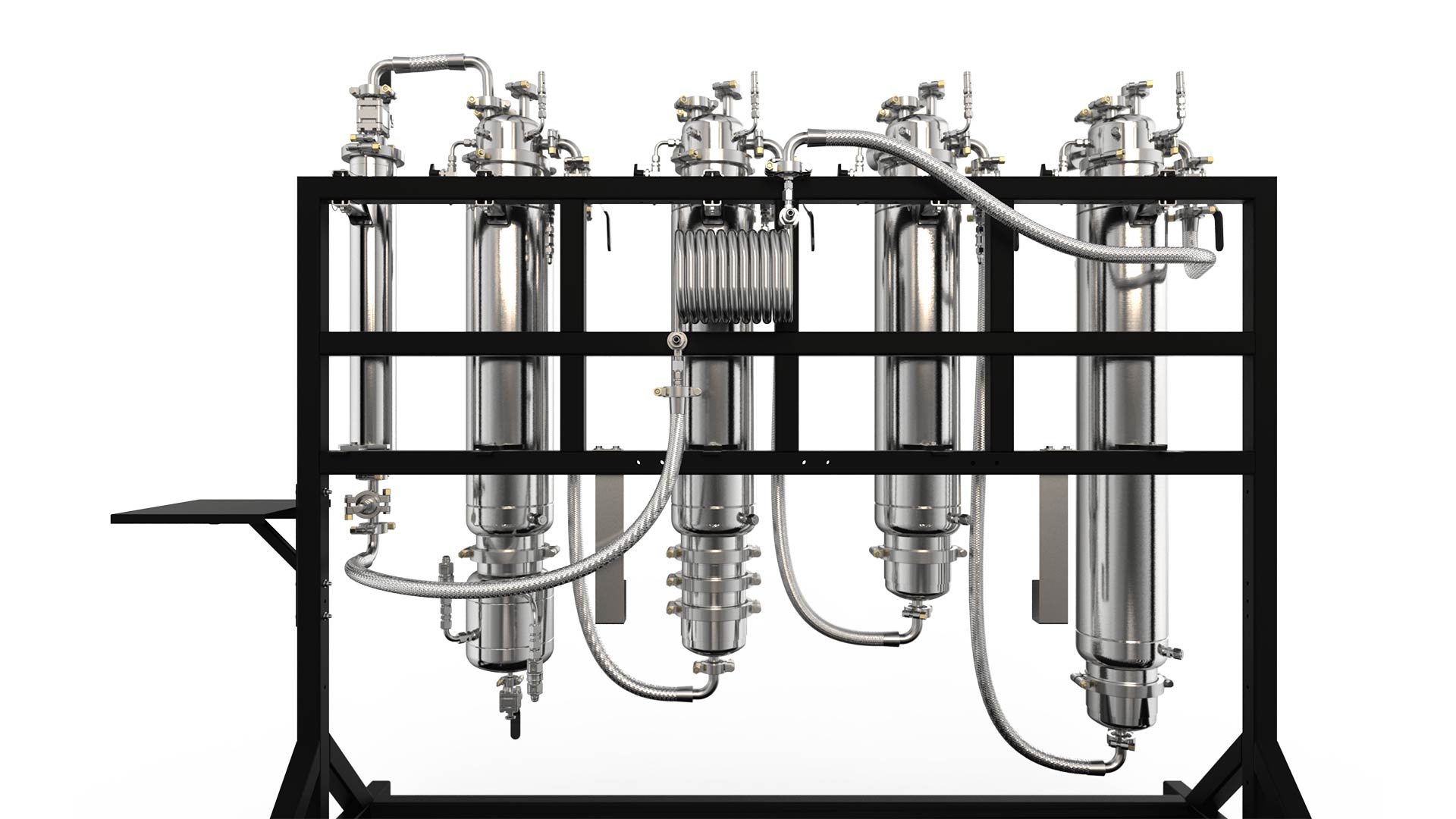 With the release of the PX30, the PX Series has expanded to include an option for any size operation. So rather than squeezing an extractor or three into your operation, you can select the one that fits your goals, whether it's the commercial 30 lb capacity of the PX30, or the scalable, small batches of the PX5.  
For more information on the PX Series or to learn what PX fits your goals, talk to an Agrify extraction specialist today!  
Add a header to begin generating the table of contents